Is there a way of drawing a wall so that it is wider at Ceiling level than it is at Floor level...???
Below is a line drawing elevation of a wall but the RH returning wall is sloping and about 120mm wider at the ceiling than the floor. I want to put a Wall Wine Rack to the RHS of the wall unit and there is definately enough space to get it in at wall unit height, but not at base unit height.
Its a really old cottage with low ceilings and wonky walls.....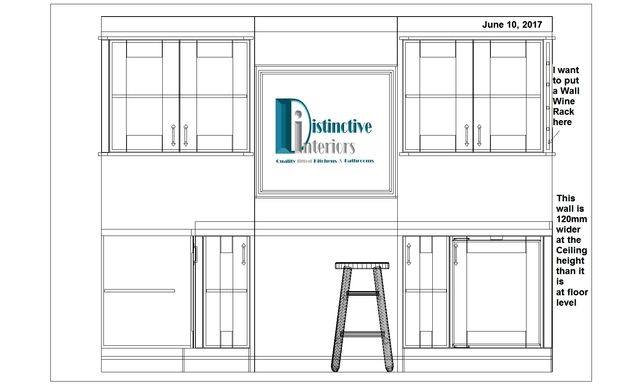 Thanks in advance..