Finally finished this one today, seems to have taken ages to fit, but there was a LOAD of preparation to do! Not a large room, but they wanted all the appliances imaginable.
Kitchen is Ultima and the doors are Multiwood Cream (Wexford.....I think!)
Int. W/M, Int.D/W, Int.T/D, Int.Tall Fridge,Int.Tall Freezer,2 Pyro Ovens, Combi Oven, Drinking Water Tap, Quooker Tap, Flip-Down TV,Twin Flex Induction Hob.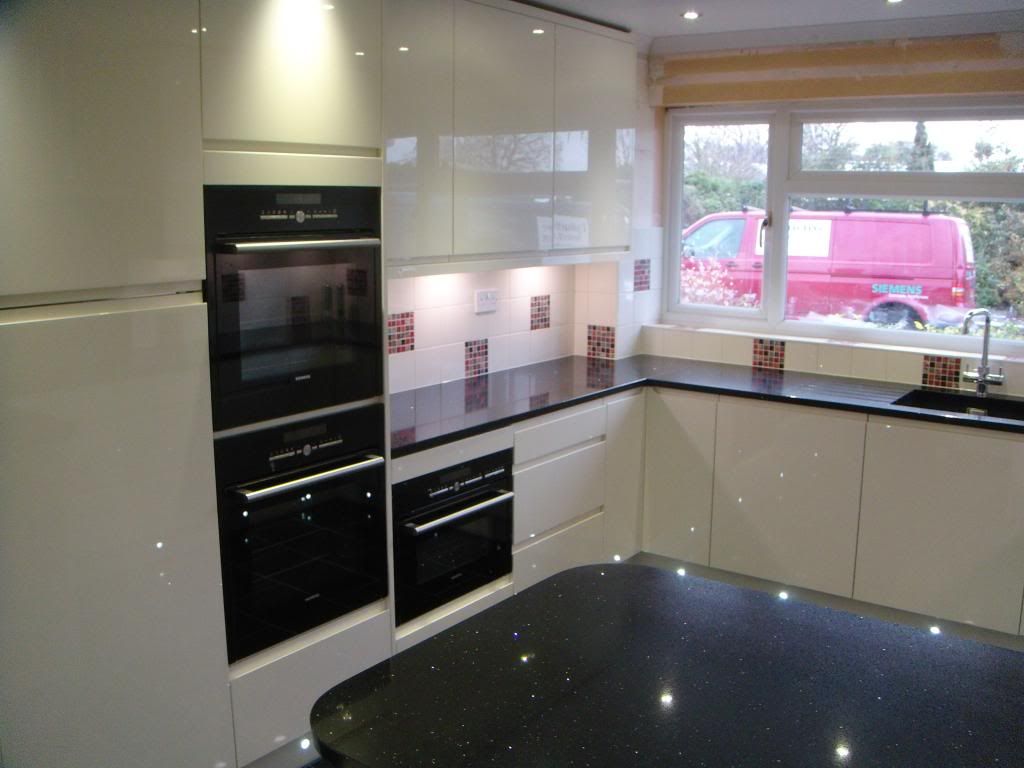 I,ve got a few more photos to come, but the battery ran out on my camera after 4 snaps. Got to go back at the end of the week to power up the Electric U/Floor heating that I've put in. Will post more then.